We often don't see the whole picture and are expected to figure things out with limited bits of information. Looking for clues in the context can help you orient yourself and figure out how to prioritize information.  Let's take a closer look at how this works.
First up….

There are several clues here. The first line is in bold so that would indicate some kind of listing — in this case a workshop title.  The words "Exhibit Hall" and "affords participation" also point to a conference.  Here is a the conference brochure.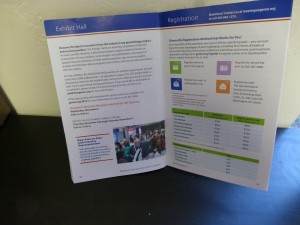 Entry #2:

The purple background and white letters here tell you that this is probably not a newspaper or traditional magazine.  Probably not a the interior of a novel either.  The words "visionary with strong…" and the attribution to  "Miami Herald"  indicate a review. It is a book jacket covered with reviews.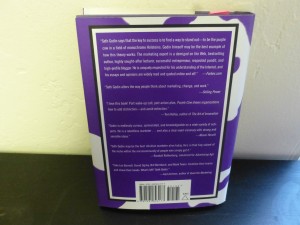 Bit #3:


The clues in this are found both in the writing and printing styles.  Times New Roman letters on an off white background indicate traditional printing. The language is loose and feels a bit conversational so this is probably not  a news vehicle or a piece of business writing.   It is a page of novel.  One of my recent favorites, The Bookman's Tale, that I won on one of my favorite blogs, Books Is Wonderful,  with one of my recent favorite lines, "One day when, without prior notice, life changes is a fundamental way."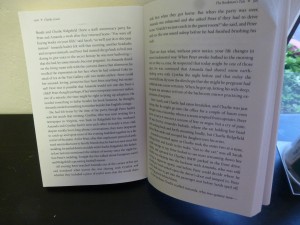 And this delicious bit….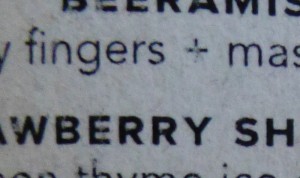 The words were a good indicator that this had something to do with food.  The type style changed as well and the tells you that this was probably not a food review.  The informal use of a + gave further clues and the textured looking paper sealed it that this morsel came from a menu — a menu from an amazing restaurant Bo Beau in Long Beach, CA.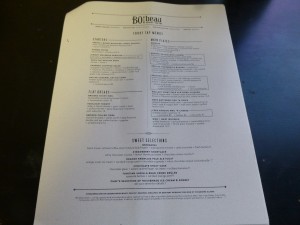 And here is one you can hold in your hand….

Phone number? It is the back of my business card!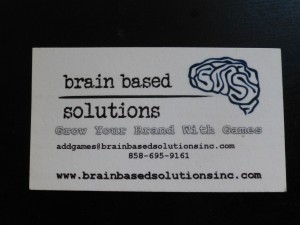 This one is something I see all the time….

What are the clues here?  Could this be some kind of reference to the piece?  Article 245 on page 1something? "me 8 indicates volume?  I spend entirely too much time reading journal articles but this is a good one — a study about what happens to the brain when you listen to music every day!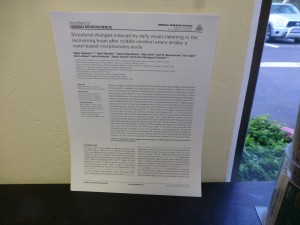 And the final entry….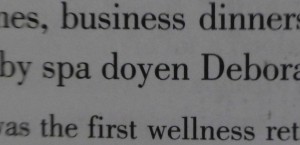 Clues here are in type style and wording.  Times New Roman so maybe a book or newspaper. The phrases "business dinners", "by spa doyen Deborah" and "first wellness ret(reat)" point to a review of location.  This happens to be in a great book "1,000 Places to See Before You Die" that my friend from Midlife at the Oasis sent me in book box.  This description really makes me want to go to the Golden Door….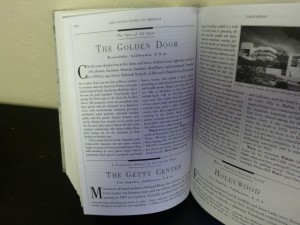 https://timetoplay.com/wp-content/uploads/2019/02/TIME-TO-PLAY-LOGO-resources.png
0
0
Ruth Curran
https://timetoplay.com/wp-content/uploads/2019/02/TIME-TO-PLAY-LOGO-resources.png
Ruth Curran
2014-09-16 19:38:43
2014-09-16 19:38:43
Figuring Out the Details: Looking For Clues in Context